The 2016 financial year (FY2016) was another successful year for Goodman. Not only did we grow our operating profit to $715 million, a 9% increase on the 2015 financial year (FY2015), but we did it while executing a long-term plan which will underpin the Group's future. Low borrowings, a robust balance sheet and strong customer relationships, supported by our gateway city strategy, were all features of the last year.
"AT THE FOREFRONT
OF OUR SECTOR"
IAN FERRIER, AM
INDEPENDENT CHAIRMAN
FY2016 FINANCIAL HIGHLIGHTS
Financial highlights for FY2016 include:
Operating profit of $715 million, a 9% increase on FY2015;
Statutory profit of $1,275 million, contributing to 19% growth in net tangible assets per security;
Operating earnings per security (EPS) of 40.1 cents, up 7.8% on FY2015;
Distribution per security of 24.0 cents, up 8% on FY2015;
A strong financial position maintained, with balance sheet gearing of 11.8%; and
Group liquidity at $2.6 billion to meet all near term obligations and opportunities.
---
the right mix
With an expanding business operating in a high growth sector, successful execution of our strategy has required an optimal mix of prudent, uncompromising financial management coupled with entrepreneurial drive.
Last year at Goodman, I believe we came up with the right mix. The numbers support our approach.
These results were the product of the execution of a long-term strategy that a short-term plan would not be able to achieve. Over the past five years at Goodman, the discipline and commitment of the executive team and staff have seen the Group conceive, develop and execute a plan which will fortify Goodman's future.
As part of this plan, we continued acting on our earlier decision to invest and develop in quality locations in major urban centres, in order to capitalise on the urbanisation of major cities, the boom in global consumption and the continued evolution of e-commerce and logistics.
To get there, we've combined the financial strength which we see as part of 'business as usual' at Goodman, with an appetite for expansion and change that has helped us stay ahead of the market.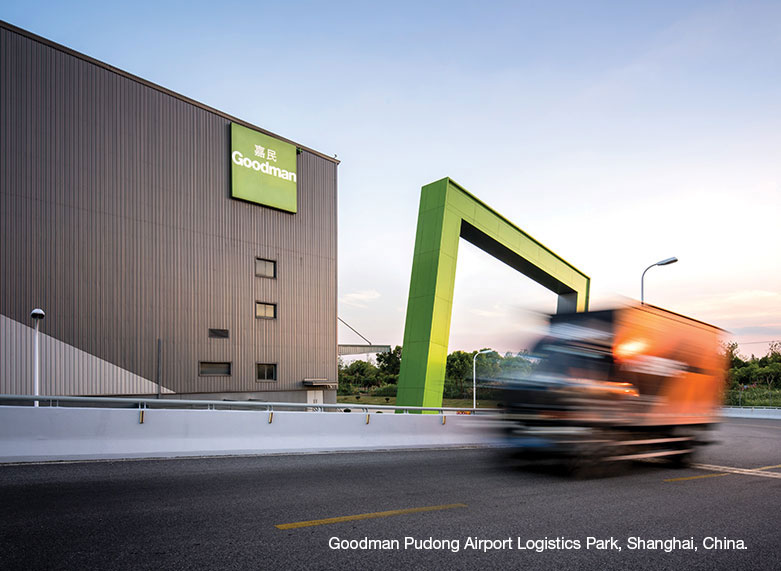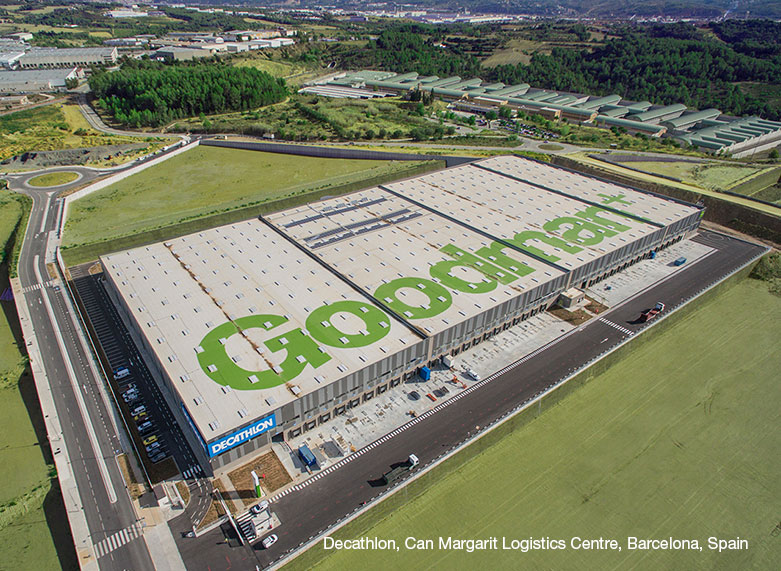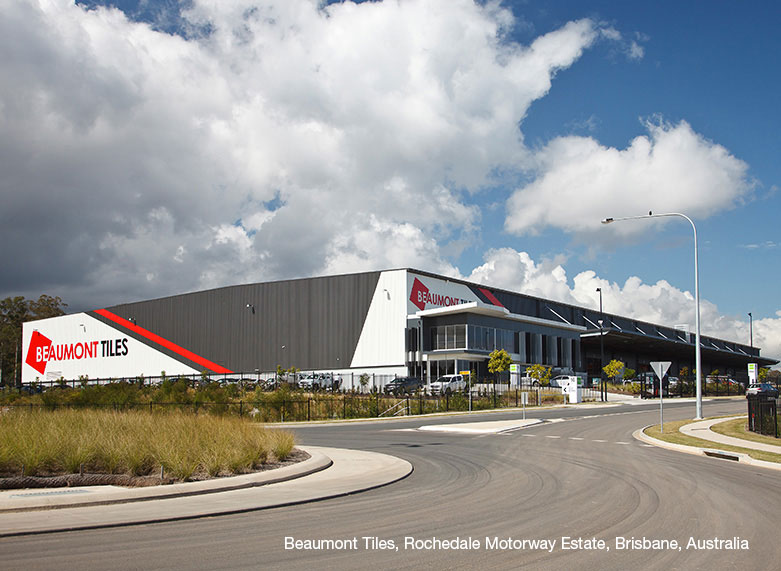 To stay at the forefront of our sector, we envisaged a plan that would go the distance. We're now well positioned to capitalise on the side effect of a boom in e-commerce and a redefinition of the role of the warehouse. Today, our customers want more value from their property solutions than ever before. They are willing to consolidate, rationalise or automate to achieve greater cost efficiencies. We also know they are turning their attention to the locations where Goodman's gateway city strategy remains focused: proven logistics locations in major cities around the world, close to major urban centres.
The results of this strategy of developing quality properties in sought-after locations can not only be seen in the strong bottom line we presented for FY2016, but it's also shown through the high quality of our properties. These are being built to lead, not just meet, market demands in the warehousing sector.
Across the globe last year, the foresight Goodman has shown in its urban renewal and gateway city strategies provided our customers with a competitive edge and the Group with a sustainable business.
Nowhere was this better demonstrated than in Sydney, Australia. When one of our commercial properties at Waterloo Road in Macquarie Park was rezoned as residential and subsequently contracted for sale, we worked closely with the building's customer, Fuji Xerox to find them suitable alternative commercial space.
Soon, Fuji Xerox will relocate to a brand new Goodman development in nearby Khartoum Road, Macquarie Park. This new property gives Fuji Xerox a chance to consolidate its operations, with its Fuji Film business also moving into the new commercial space. As a result, we have been able to provide Fuji Xerox with higher quality premises, through a cost-effective, minimally disruptive move.
For Goodman's part, there were significant benefits to this approach. We've not only conditionally exchanged on the sale of the Waterloo Road site, but importantly, we've also provided Fuji Xerox with a better property solution and retained them in our Australian portfolio.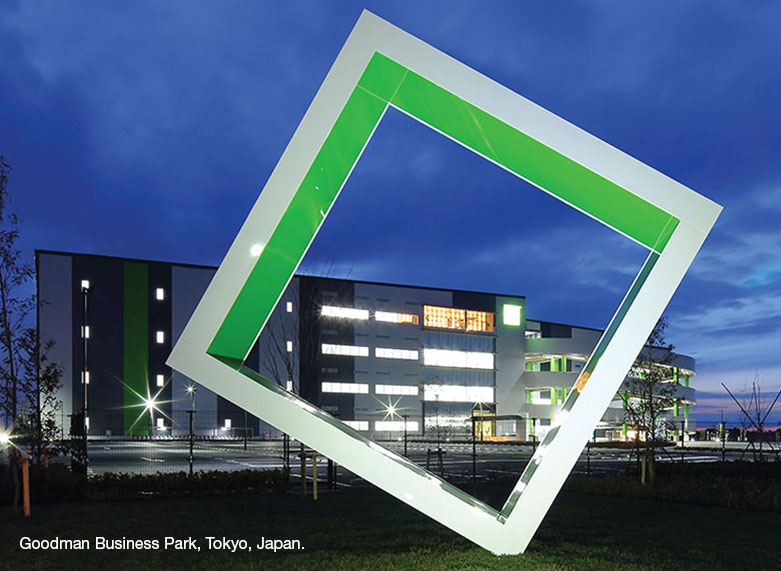 THE RIGHT PLAN
I'm pleased to say that in FY2016, the discipline and commitment of our executives and staff have ensured the desired outcome we've been working towards in our five year plan is all but here.
While our results are impressive on their own, there are two factors which make them even more so. First, they've been achieved without resorting to the use of financial leverage, and second, they take into account the costs of expansion into new markets such as the United States and Brazil.
Overall, we are confident with our forecast 6% p.a. operating earnings per security growth for FY2017.
A BRIGHT FUTURE
What we've seen in FY2016 is the outcome of the past five years of dedication and discipline by the team in executing a well-designed strategy. The results ensure Goodman has built a sustainable business which is now well positioned for the future—one which may entail further expansion of our core business or expansion from opportunistic circumstances.
Whichever we choose, our cautious financial management over the last year ensures that we are in a solid position in terms of under reliance on cash. Additionally, as our investment partners have $8 billion of undrawn equity capital committed, we will not have to resort to undue leverage to fulfil our opportunistic plans.
Of course, no matter how solid the plan, there will be bumps in the road. We can anticipate continuing challenges in new and developing economies such as China, where we have long-term partners and caps on our exposure. In more mature economies, we will continue with our rational expansion plans, taking advantage of our unique industry segment and its current growth phase, in particular our growth in the United States.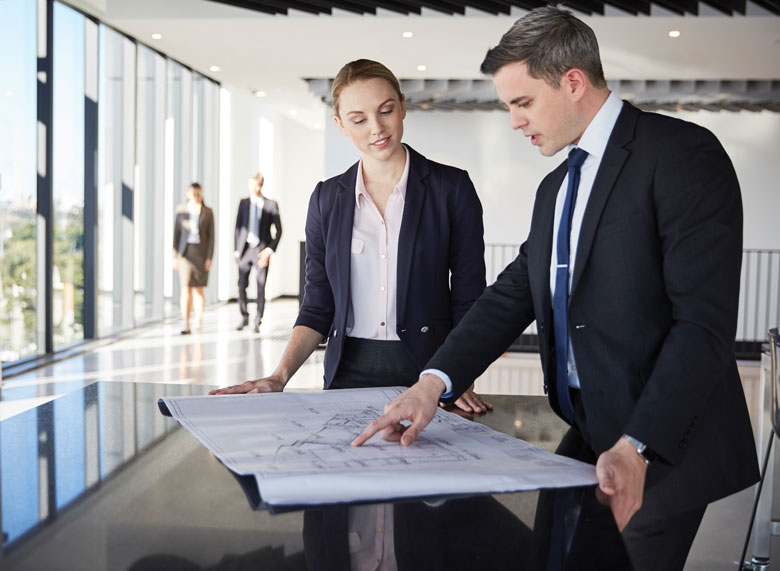 When we do hit challenges, I rest assured, knowing that our people are our core strength, and the success we have seen is testament to that. The executive team are highly experienced and have been together to execute this strategy over the past five years. We also enjoy high staff retention across the whole Group. All are positive factors, which are reflected in a performance-based remuneration plan designed to ensure retention of key and high performing staff, another strategy with which we are very satisfied.
I am very proud of the excellent results that the Group has achieved in FY2016, through its conviction on delivering to a robust and sustainable strategy and of the focus, commitment and drive shown by everyone at Goodman. I look forward to the coming year and would like to thank our staff for their dedication and our Securityholders, customers and investment partners for your continued support.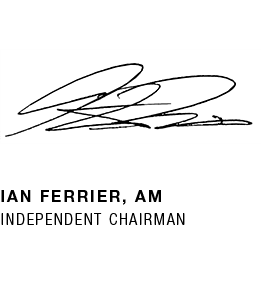 I am very proud of the excellent results that the Group has achieved again in FY2016, through its conviction on delivering to a robust and sustainable strategy and of the focus, commitment and drive shown by everyone at Goodman.
IAN FERRIER, AM
INDEPENDENT CHAIRMAN